School-based Music Programmes

We offer top-quality music teaching for different audiences and groups via our cross-platforms of community outreach. Eg. Our 'Jazz for Kids', 'The Rhythm in Me! – Percussion & Beatbox for Kids', 'Jazz for Curious Listeners' programmes are endorsed by the Singapore National Arts Council (NAC) for teaching at MOE schools, as well as other cutting-edge programmes and initiatives that seek to  nurture greater creativity in the area of the Arts.  Here are some schools that have partnered with us in one way or another to bring about greater creativity in their students:
Loyang Primary  |  Fairfield Methodist Primary | East Coast Primary | Yuhua Primary |
Australian International School | Gan Eng Seng School | Fengshan Primary | Tampines North Primary |
Community-based Programmes
Our library@esplanade arts outreach programme is endorsed by the National Library Board (NLB). We have also conducted various public outreach programmes to bring the joy of music improvisation to the communities, such as 'Jazz@Ang Mo Kio!' , 'The Toa Payoh Jam!', 'Jazz@ Punggol', 'The Retro Gig@Boon Keng", " Jamming with Nee Soon South', and many others.
Feel free to contact us if you want us to customise a programme or workshop that will meet your needs.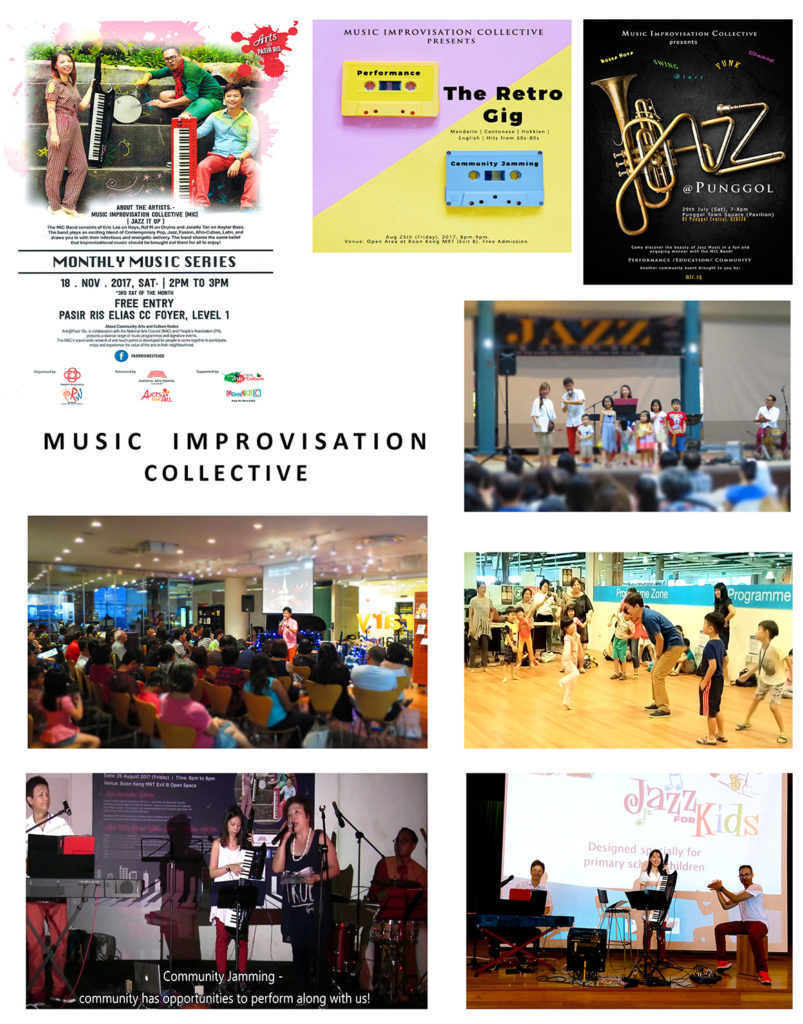 The M.I.C. Band

Northwood partners with Music Improvisation Collective (MIC)  to offer affordable and high-quality 'live' music for  weddings, corporate events and private functions.  Music Improvisation Collective (MIC) performs a smooth and unique blend of soothing jazz, acoustic pop, Latin, R&B, etc.   Go to www.mic.sg to watch and hear us live. You can also catch us on facebook and youtube too.